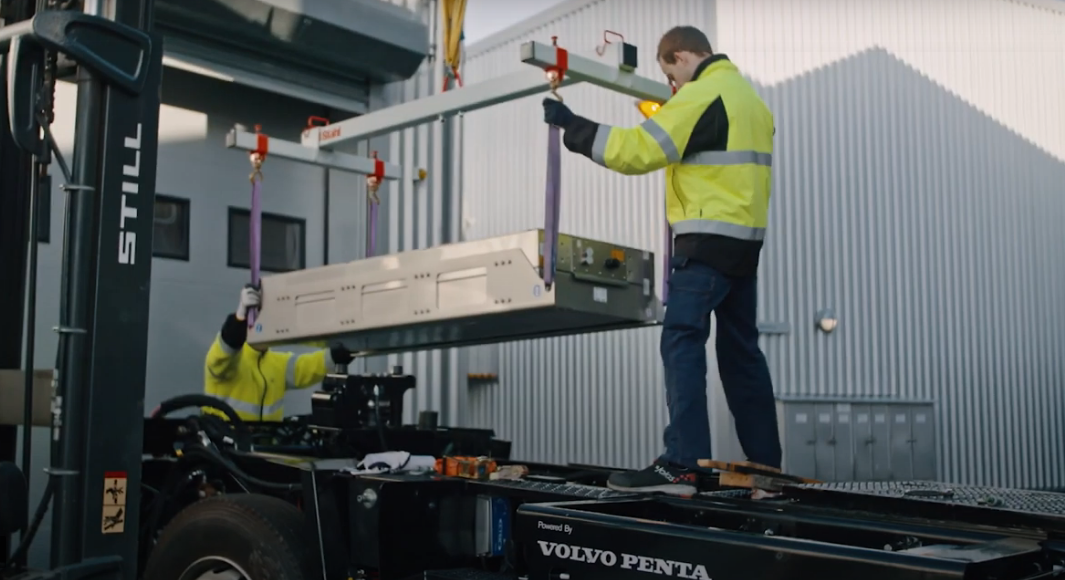 Ridgeland, S.C. (March 25, 2021) – TICO (Terminal Investment Corporation), a pioneer in fleet services, terminal services and terminal tractor manufacturing, has entered into strategic partnerships with Volvo Penta and Cummins to bring its first terminal tractors with electric powertrains to the North American market.
"TICO has a proven record of being on the cutting edge of technology development in the alternative fuel space," said Frank Tubber, general manager – commercial products at TICO. "Historically, we have led the development of the most effective alternative powertrain technologies, as evidenced by our success in building the industry's first compressed natural gas terminal tractors for our fleet partners. These new partnerships with Volvo Penta and Cummins continue our tradition of bringing the technologies of the future to the marketplace."
TICO was founded in 1946 as a provider of intercity bus transportation and terminal services and began manufacturing its own tractors in 1986 to address the need for equipment to support its service business. Today, TICO continues to innovate and produce the very best equipment for its own use, as well as for its customers.
"Close collaboration with partners is essential in Volvo Penta's efforts to bring new, more sustainable technologies to the market," said Darren Tasker, vice president of industrial sales for Volvo Penta of the Americas. "We see an exciting journey ahead with TICO as we work toward the aim of developing a viable electric solution to meet customer needs for the long-run."
Brian Wilson, general manager – electrified components at Cummins, said that the partnership is a part of Cummins' ongoing commitment to developing alternative power solutions.
"Providing industry-leading electrified powertrain solutions for industrial markets is an important step in getting to a zero-emissions future," Wilson said. "With a century of experience in system integration and deep expertise in advanced and complementary technologies like lithium-ion batteries and hydrogen fuel cells, Cummins will continue to leverage our unique position to bring forward reliable and cost-effective alternative power solutions."
TICO developed its new electric tractors with Volvo Penta and Cummins to build a more environmentally sustainable product, increase driver satisfaction, reduce maintenance costs and downtime, and continue to deliver strong support to its customers. The tractors are scheduled to be tested with customers in Q4 2021. Plans call for them to be available for pre-order in 2022.